One Day 'Hands on'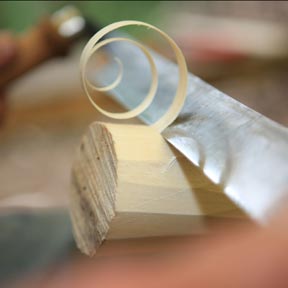 Acclimatise yourself to the distraction that is greenwoodworking, become absorbed with the process of basic making. This one day course  will involve you in all the tools and techniques of the trade, from drawknives to side axes, cleaving brakes to shavehorses, and will hopefully leave you wanting more. this could be your door to a different life, could ignite a need to let go. Come along and find out. Lunch is on us!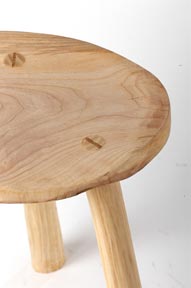 Two day 'Make a stool'
Following tea and a chat and the passing on of basic skills, you will be gently guided through the magic that will allow you to sit round on your own stool with that feeling that only comes with 'I made that'. The process will take you through sawing logs with a traditional two handed saw, make use of the cleaving break for splitting, introduce the satisfaction of using a side axe and drawknife, and finally the fulfillment of putting your stool together and enjoying a well earned
fireside cup of tea.
Time for that smug face to make an appearance!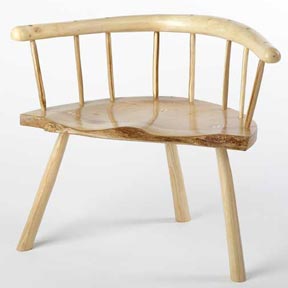 Seven day 'Make a chair'
Making your first chair is utter brilliant chaos, we will teach, guide, console, feed, commiserate, laugh, help,
and even hug you as you pass through this rights of passage to produce something that will make you
smile forever.
All the green wood skills are involved,
starting with cleaving your chair components from the round tree, through sideaxing, using an Adze,
a drawknife, rounding planes, scrapers, brace and bits and steambending. You will experience intense amounts of focus and also the release of companion working. When you finish you will have planted a seed of satisfaction gained from quenching the need to make.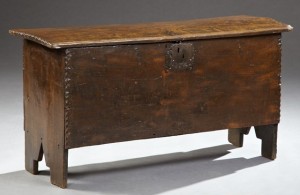 Six day 'make a coffer'
The big one, the start from scratch, back to the roots of making.
The aim of this course is to fully immerse yourself in the making process. Using an original pit saw, you will first make planks from
a tree butt.
You will learn the art of axe hewing, wedge splitting and working wood
using ancient techniques. When the planks are finished you will make a modern version of a  1700 century traditional single plank Oak coffer, joined only with hand made rose head nails. Be warned this course is not for the feint hearted.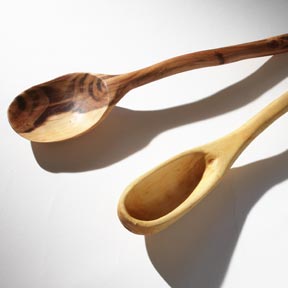 One day 'Spoon'
Never underestimate the art of spoonmaking, this one day taster will teach you the basics of this addictive artform and leave you wanting more. We will cook you lunch as you will be to preoccupied to leave your carving seat. The day starts with wood type and selection and moves through cleaving, sideaxing and possibly drawknifing and culminates with a good old natter in the shavings whilst getting to grip with the spoon knives.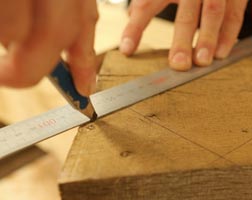 Three Day
'introduction to timber framing'
Held in association with Carpenter Oak.
Ever watched Grand Designs and thought
'I bet I could have a go at that', well now you can. This three day course is a taste of what its like to work with green Oak and build a structure. After a how and why introduction, you will be guided through scribing a simple joint, cutting the mortice and tenons and fitting it together using only Oak pegs. This joint will fit into a pre-made stucture which you and your fellows will put together as a team to get the feel of being part of the bigger picture. Et voila, you can head off into the sunset and plan your dream.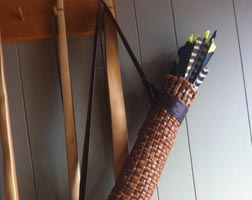 Four Day 'Long Bow'
Come and be taught the ancient art of bow making, long ago one of the quintessentially things about being English.
Learn how to convert a static piece of wood into a precession piece of kinetic sculpture. To achieve a good bow a certain level of hands on ability is a bonus, but joining us as a novice is not a problem,
(just one misplaced stroke of a rasp can alter the end performance).
At the end of the last day you will hopefully get to try your bow in the woods.